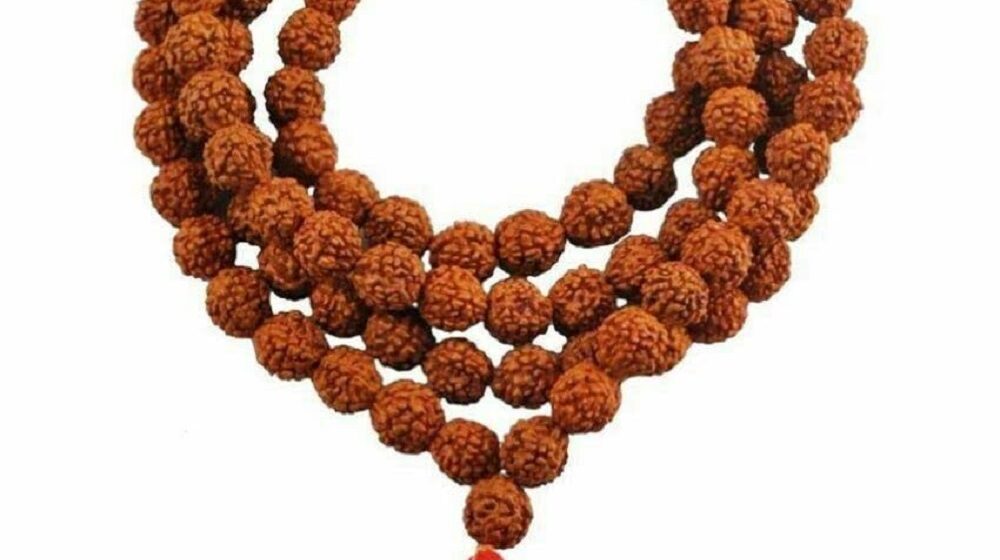 According to Shiv Maha Puran, Parvati the divine-consort of Shiva asked Lord Shiva about Rudraksh. And Lord Shiva replied by saying that while done penance (Tapasya) for 1000 years, his eyes got tired and when he opened them, few tear drops fell on the earth and from these tear drops, Rudraksh trees are supposed to have grown.
Rudraksh is also called "Tears of Shiva" and there are many legends connected to Lord Shiva that describe its origin. The word Rudraksh comes from "Rudra" (name of Shiva) and "Aksha" meaning tears.
BENEFITS OF WERAING RUDRAKSHA:
It supports and maintain physical and mental balance. Its curative properties have been utilized worldwide for a number of physical, mental and psychosomatic illnesses.
It enhances one's spiritual growth.
It has powerful Electromagnetic properties in controlling stress, blood pressure, improves blood flow and circulation.
It has also been recognized in Ayurveda due to its medicinal uses.
HOW TO CHECK FAKE RUDRAKSHA?
Yes, due to scarcity of natural Rudraksh, fake Rudraksh is also available in the market which are made up of plastic, wood or sometimes bones also.
Now a days another seed called barakah, extensively grown in Uttar Pradesh, Bihar and area adjacent to that, are marketed as Rudraksh as they look like authentic Rudraksh beads.
Therefore, it is advisable to buy Rudraksh from authentic and trusted source like AstroYodha – Centre of Traditional Vedic Sciences wherein we buy genuine Rudraksh beads.